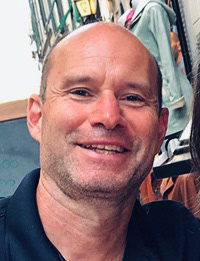 Headquartered in St. Louis, Chief Miracle Worker
Raleigh Ragan
leads a dedicated team that makes marketing and corporate communications EASY for companies all over the country.
When he's not busy working on client projects, Raleigh likes to spend time with his family or recharge by running or mountain-biking through the woods and fields of a nearby 550+ acre park.
A film buff and lover of the written word, Raleigh writes novels in his spare time and is currently shopping a thriller.